Here are the gory details, the
supporting documents for the impeachment of Vice-President Richard Cheney
for high crimes and misdemeanors.
Dennis Kucinich has been dismissed by the media as a "fringe" candidate of the loony left, even though this action is eminently sane compared with the prevarications of the Congressional leadership. I myself have called him a "vegetarian vampire" and considered him too twee for the blue collar vote, even though his
support for polka and kielbassa
(and
cute third wife
) should prove his bona fides as a populist, when compared with Bush's
playing cowboy
on a hastily remodeled pig farm with a
manslaughter suspect
.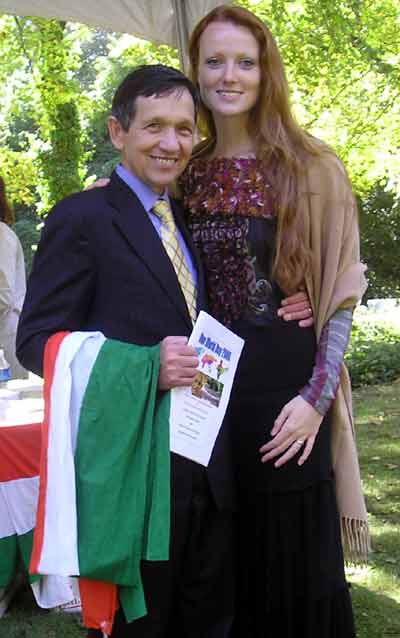 So far these 14 Representatives support H. R. 333, Articles of Impeachment Against Dick Cheney:
Yvette Clarke
William Lacy Clay
Keith Ellison
Bob Filner
Jesse Jackson Jr.
Hank Johnson
Dennis Kucinich
Barbara Lee
Jim McDermott
Jim Moran
Jan Schakowsky
Maxine Waters
Lynn Woolsey
Albert Wynn
Speaker Nancy Pelosi's phone number is (202) 225-0100, but as the daughter of a Baltimore politician,
she thinks impeachment a waste of time
. The
House Judiciary Committee can be contacted here
.